Click on thumbnails to enlarge photos

PH .37/.40, OFA Cardiac normal, ICH & NCL Clear

We can not thank our friend Vero @ Masterbully's for giving us the opportunity to own this boy!! Yager's pedigree, physical attributes and temperament make him very unique and special:) He adores children and is extremely happy-go-lucky around everyone, he rolled in like he's lived here his whole life!! He's super chill and relaxed in the house, he makes a great foot warmer. We walked him to our neighbors to greet the horses and sheep, nothing seems to phase him. He loves car rides, swimming (although not very good at it), playing in the snow and going to the groomer to get pampered!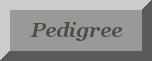 PH .44/.44, OFA Cardiac Normal, ICH Clear 

*​RIP Cartman November 2008-November 2020*

  Man this guy is ALL Bulldog "you mess with the bull you get the horn"...he is no pushover!! Cartman is produced by Butch Cassidy AB's in Germany and we can't thank Mark enough for this boy!! He enjoys doing just about anything...walks, parades, car rides, swimming...and he LOVES the snow. He is quite the character when it comes to his personality, he wants to be the class clown:) He's compact, athletic, tight skinned, very confident, people and kid friendly, drivey (but manageable) and we love his type!!

PH .34/.35, OFA Cardiac Normal, ICH Clear, OFA Prelim Elbows & Patellas Normal

Beater was born on November 7th, 2014. He is one of our keepers from our Sissy x Wrecking Bull litter. We can't thank Troy & Liz @ Cold Country enough for letting us use their boy!!  Beater has such a cool personality and temperament...what we are striving to produce:) This pup has been very easy to train, he is a huge people pleaser! He has been great to take anyplace, he is pretty carefree about anything and he has always acted a lot more mature than he is. He is pretty sure of himself though, and sometimes he needs a little reminder that he is not human and he is not a lapdog anymore.